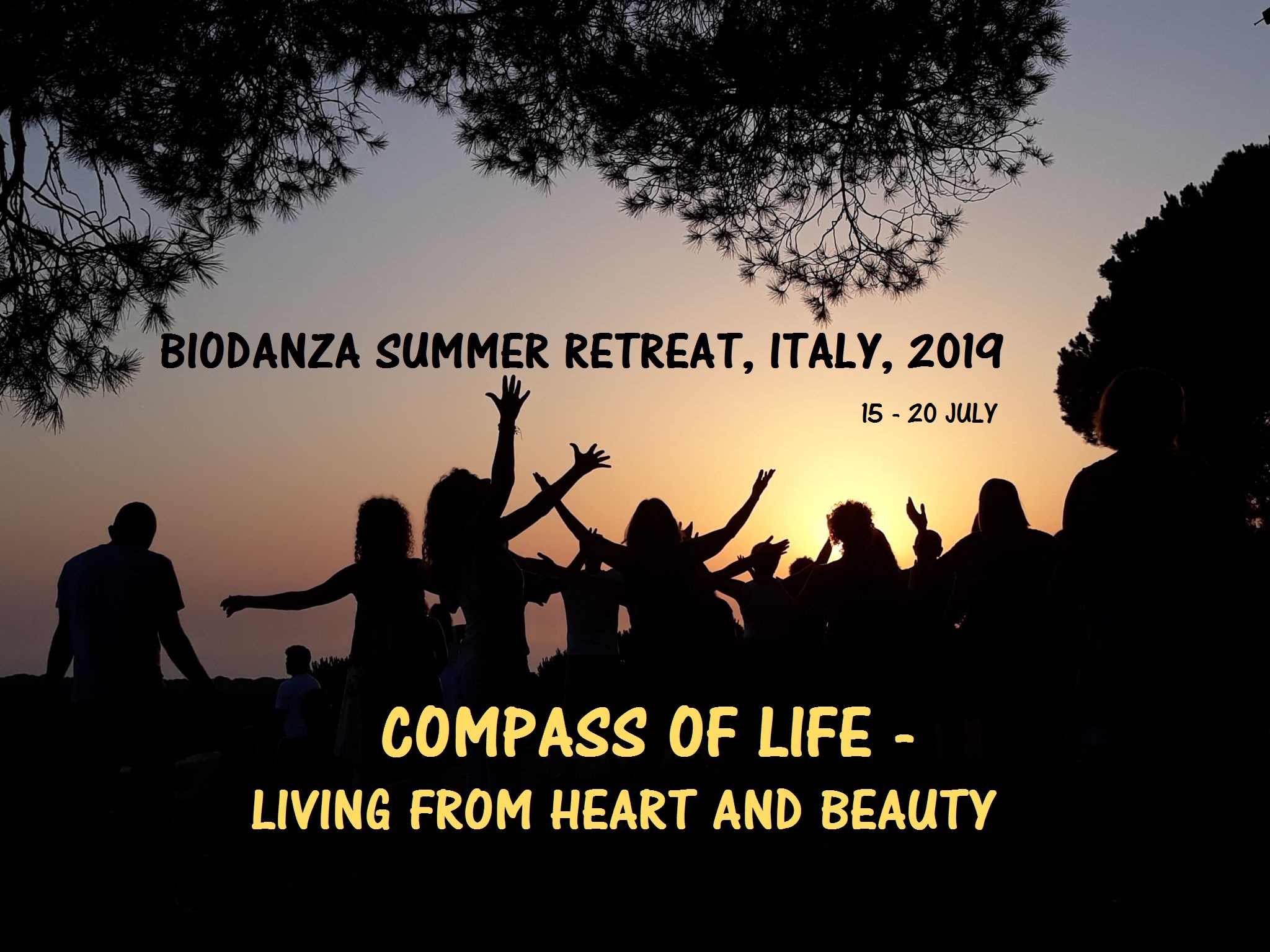 We are four facilitators from different countries, and with different backgrounds, all inspired by the beauty and the sacredness of life.
Álvaro Ferreira from Portugal, Rachely Turtz from Israel, Frid Langsrud from Norway and Yvonne Koppes from Holland.
Summer 2017 we created our first Biodanza Summer Retreat in Paros, Greece. Summer 2018 we made another powerful journey together in Portugal. Both times we where had wonderful international groups.
This summer of 2019, we are excited to welcome you in the southern part of Italy.
For more information, have a look at our web-page:
www.biodanza-summer-retreat.webnode.pt
or see the event on faceobok: Biodanza Summer Retreat, Italy.
HOPE TO DANCE WITH YOU THERE
Categories: None
/