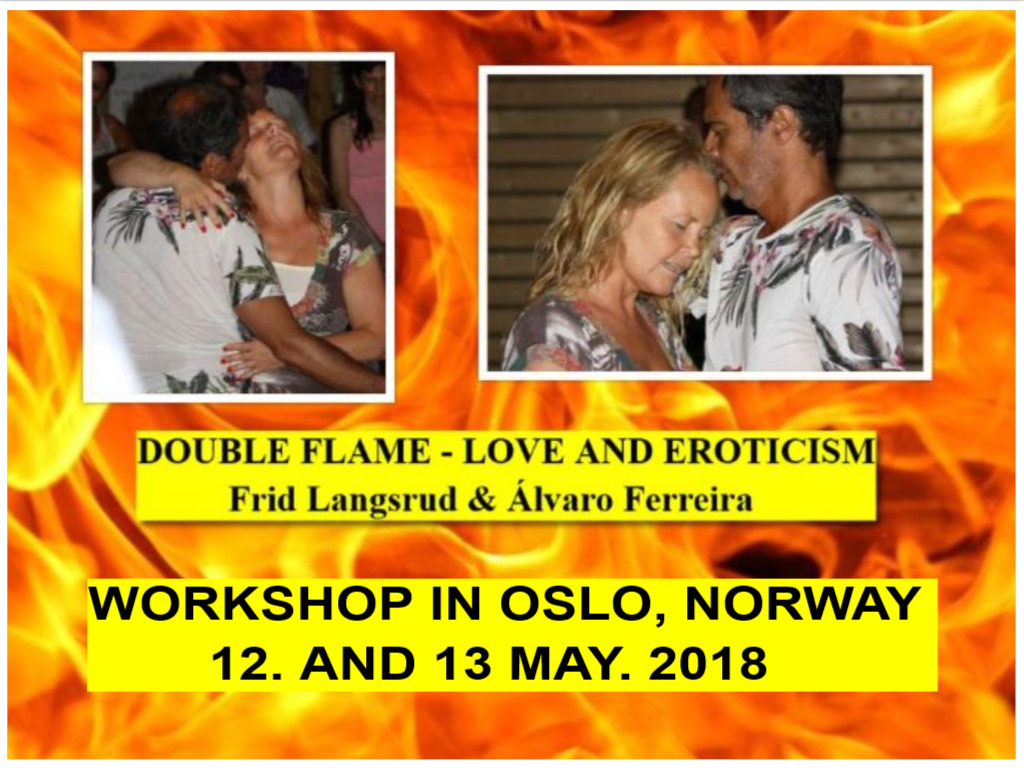 In this workshop we invite you to fall in love with yourself, again. To fall in love with the others, again, and to fall in love with life, again. We will taste and dive into several of these aspects of love.
Having the respect for life as a base for every invitation, every dance, and every action. We invite you to bring openness, acceptance and permisson to receive what life has to offer us according to love and eroticism.
Rolando Toro says:
"Erotic energy is the cosmic energy that generates life."
We invite you to come and discover, to enjoy, to feel pleasure, to feel alive, to feel free - to dance your dance of love and eroticism.
Link to the event on facebook: https://www.facebook.com/events/1747223101986607/
Practical information:
Saturday: 11.00 - 19.00. Sunday: 10.30 - 17.30.
Price: Full price is 1200 kr. Early bird price signing up before 1st of April is 1000 kr. To sign up you need to pay a deposit of 300 kr. The deposit is non-refundable. You pay the remaining amount at the workshop, either by cash (please bring the exact amount) or by vipps. To register please send an e-mail to [email protected]
WARMLY WELCOME TO THIS JOURNEY DEEPER INTO
LOVE AND EROTICISM
Categories: None
/