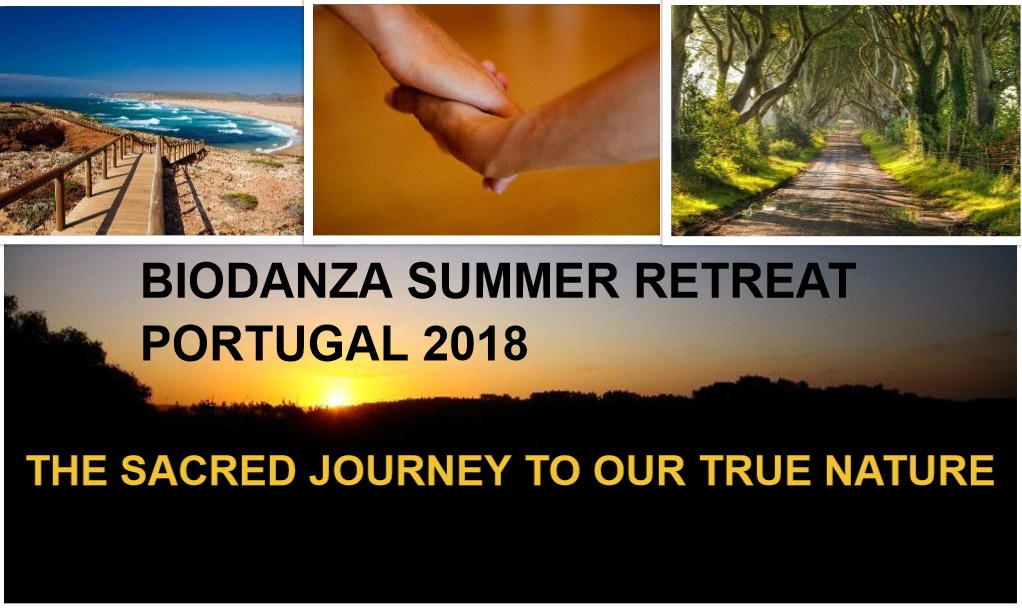 Feel the sacredness of nature
Welcome to enjoy the magical hills of Monte Velho and to join us on the journey of reconnecting to our true nature.
"There is no wi-fi in the pine tree forest, but we promise you will find a better connection"
«Nature is pleased with simplicity and nature is no dummy» Isac Newton
We are four facilitators from different countries, and with different backgrounds, all inspired by the beauty and the sacredness of life.
Álvaro Ferreira from Portugal, Rachely Turtz from Israel, Frid Langsrud from Norway and Yvonne Koppes from Holland.
Summer 2017 we created our first Biodanza Summer Retreat in Paros, Greece. We had a wonderful international group of fourty people and we made a powerful, and for many people, transforming journey together.
Our desire is to make this a yearly happening, so we are very excited to welcome you again - on another journey - this time at Monte Velho Eco Retreat Center at the marvellous South East Coast of Portugal.
For more information, see our web-page: www.biodanza-summer-retreat.com
Categories: None
/